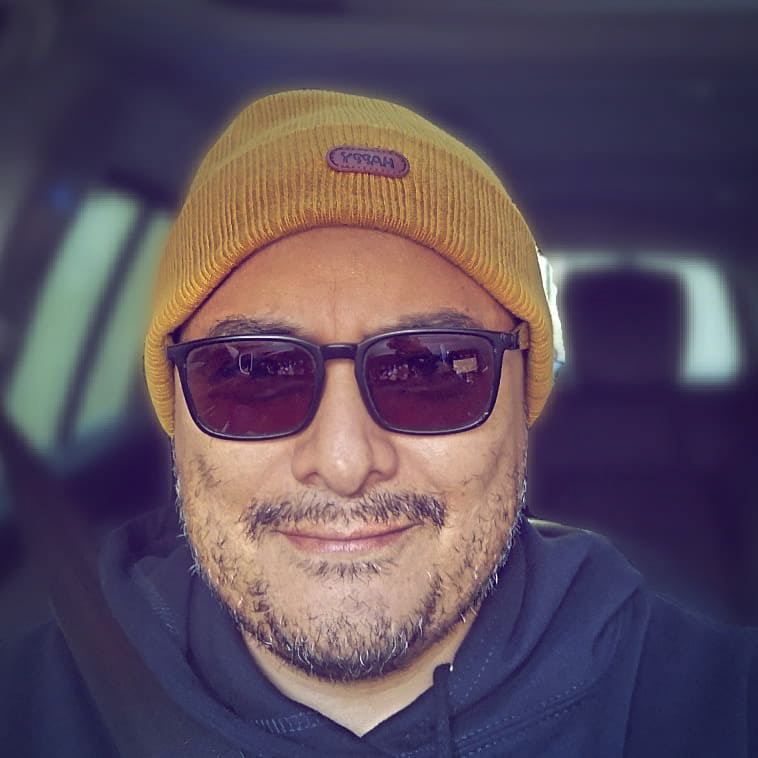 Me, Angel.
I have BSc. Social Sciences and Graphic Design.
Right now I'm in Spain and some years ago I was living in Italy, so we can talk spanish, english or italian. 
Dad of three wonderful kids and devoted husband, plus, three lovely greyhounds fulfil my family. I love design, take photos, interior design and wood furniture rehabilitation.
As Peruvian born, I like to cook traditional dishes. I'm so sure that I'm in the design industry because of 70-80's sci-fi shows and movies.
Motivations.
I've been designing stuff for the last 25 years. For the latest 10 years, I was performing the role of Product Designer in companies from Italy, Spain and the UK. Every day, I notice all the things that surround me and makes me think about how are designed. How good they are for the purpose they were created, and sometimes how bad was the final product because is not easy to use, read or watch. 

That is why I want to work delivering the best experiences making the users efficient in their tasks.
I work remotely from my home office in Cordoba, Spain, with teams located anywhere.
Design principles.
I enjoy designing, however, I never forget that I'm a solid, consistent and beautiful structure builder. That is why I follow these design principles that lead me to deliver the best experience:
. Sketch before tools.
. Ask always.
. Use the guide/system.
. Consider the functionality before the aesthetic.
. Make your design clear.
. Ready for scale.
. Don't fall in love with your first design.
. Never break a pattern unless you have to.
. Pay attention to details.
. Always learning & teaching.

Goals.
· Work in a collaborative environment that doesn't believe in departmental silos.
· Participate in the product definition.
· Be a part of large-scale online and integrated initiatives that provide unique UX.
· Continue to improve the best practices as Design-Ops manager.
· Lead a Design Team in the organization.
· Continue to explore new methods of providing narrative in UX documentation.
· Continue to learn new skills and new ways to express the skills I already have.
· Teach others what I have learned, so that I may learn from the process himself.
Tools.
I am proficient in using Sketchapp, Invisionapp, Principle, Adobe XD, Figma, Photoshop, Illustrator, InDesign, and many more design software. Plus, I can prototype in HTML/CSS.